Laminated Glass
Ordinary laminated glass is one kind of composite glass made two or more sheets of original glass plate with the film of PVB / EVA / SGP, sandwiched between by heating, and pressing. It can be made into curve or flat .The number of layers of the laminated glass is 2.3.5.7, up to 9 layers.
Description
Technical Parameters
Specifications
Application
Performance and features:
1.Good function of security. due to adhesive effect of the plastic linings. when broken, only produce radial cracks, the debris will not disperse. no injures. so it is widely used in the windshield of the vehicle.
2. The impact strength of the laminated glass is much higher than ordinary glass, not to be easily crushed by the impact.
3. Laminated glass has a unique role in the anti-theft, people do not easily crushed into.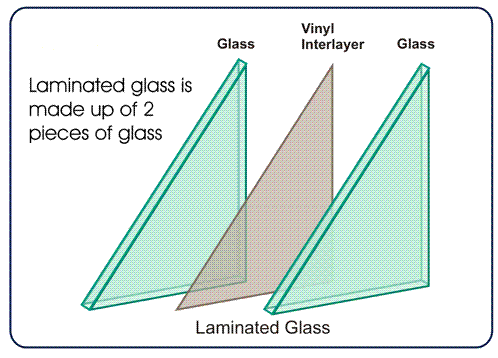 The largest size: 2440mm × 5200mm
Minimum specifications: 300mm × 300mm
Color: transparent, green, blue, red, pink, gray, milky, etc.c
Mainly used for decoration works with soundproofing requirements.
Online message
| | |
| --- | --- |
| Name: | * |
| Tel: | * |
| Remarks: | |
| Captcha: | * |
| | |