Recently with the efforts of sales team, the business Volume of Zhejiang Gaoming Glass Co.,Ltd. has increased rapidly. Domestic business area has developed from Hangzhou and Jiaxing to other province, meanwhile international business also has got active development. Present international business has involved in Middle East, Southeast Asia, America, Europe, and so on. With such a wide range of sales market, logistics capability is facing an unprecedented challenge. Therefore, company made different logistic schemes for different markets.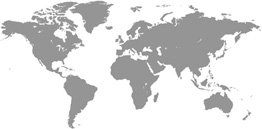 一、Short domestic markets
For short domestic market, generally use "A" rack or "L" rack to load products. Because distance is short, so it is easy to get racks back and the cost is low. Meanwhile, we use wood pad and PE Foam as protection between glasses, so that to effectively protect products not affected by external force and avoid products from mechanical damage.
二、 Long domestic markets
For long domestic markets, considering the security during shipping and it is not easy to get racks back, we generally use wooden crates. The protection in wooden crates is the same as the one of short domestic markets.
三、International Market
For International Market, due to its distance is very long and containers often bump hard during shipping, all this has high requirements on logistics system. We made strict specification requirements on product self-protection, product package-protection and whole product protection in containers.
So whatever the sizes of products, wooden crates are used for all. Strict protection also used between products. All wooden crates are fastened in container. All our efforts are to ensure our products delivered to clients safely without any problem during logistics system.